Notre Dame
One of my first decision at Citizen back in the winter 2009 was to create a college brand identity at the bar. At the time, very few bars in River North were flying a college flag which was a common practice at bars in the surrounding neighborhoods.
We chose Notre Dame due to their large local alumni association, top tier college football presence and it's grass roots identity with the culture in Chicago.
Being a Notre Dame bar is more than just putting up a flag and airing football games. It takes work connecting with Alumni Association, banquets, charities and other sports in addition to hosting on a solid Saturday afternoon game day atmosphere.
Where sales once were dismal, Saturday morning reservations filled the entire establishment before the weekend arrives routinely. Bowl games attendance force us to tent our outdoor areas and set up TVs.
In the final years of Citizen, The Notre Dame Alumni Association of Chicago expanded and offered Notre Dame bar sponsorship to other establishments. An application process was created and though other local venues that applied could offer more space, especially during winter months, Citizen remained the lone River North sponsor bar. I believe this was due to an established brand loyalty that we cultivated with the Notre Dame fans of Chicago.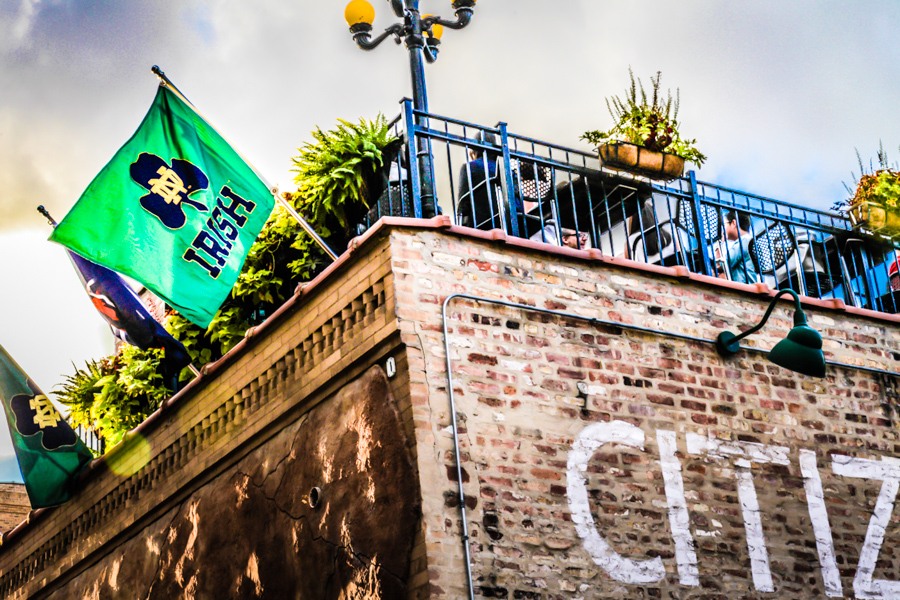 Citizen & Notre Dame
It takes more than just putting up a flag to be a Notre Dame Bar in Chicago. But when you do put the flag up, you have to go with the Green Shamrock.
Game Days @ Citizen Bar
Often times Notre Dame games are during the afternoons however we chose to make our main flyer have a "big game" feeling to add a little more excitement and to connect people to the times they've watched important Notre Dame games under the lights.
Annual Rockne Donation
One of our thank you's to the Notre Dame Almuni Association of Chicago was an annual bus donation to their Rockne banquet. This is their biggest event of the year and Citizen donates one of the most coveted items. The donation was both great marketing at the banquet and at Citizen on the day of the game.
Strategic Marketing for other sports
Though the priority for ND fans is football, when the basketball team is relevant Citizen is to capitalize. Not all games are busy, but those against a perennial national powerhouse such as Duke were able to draw a large audience in January, typically the slowest time of year for Citizen.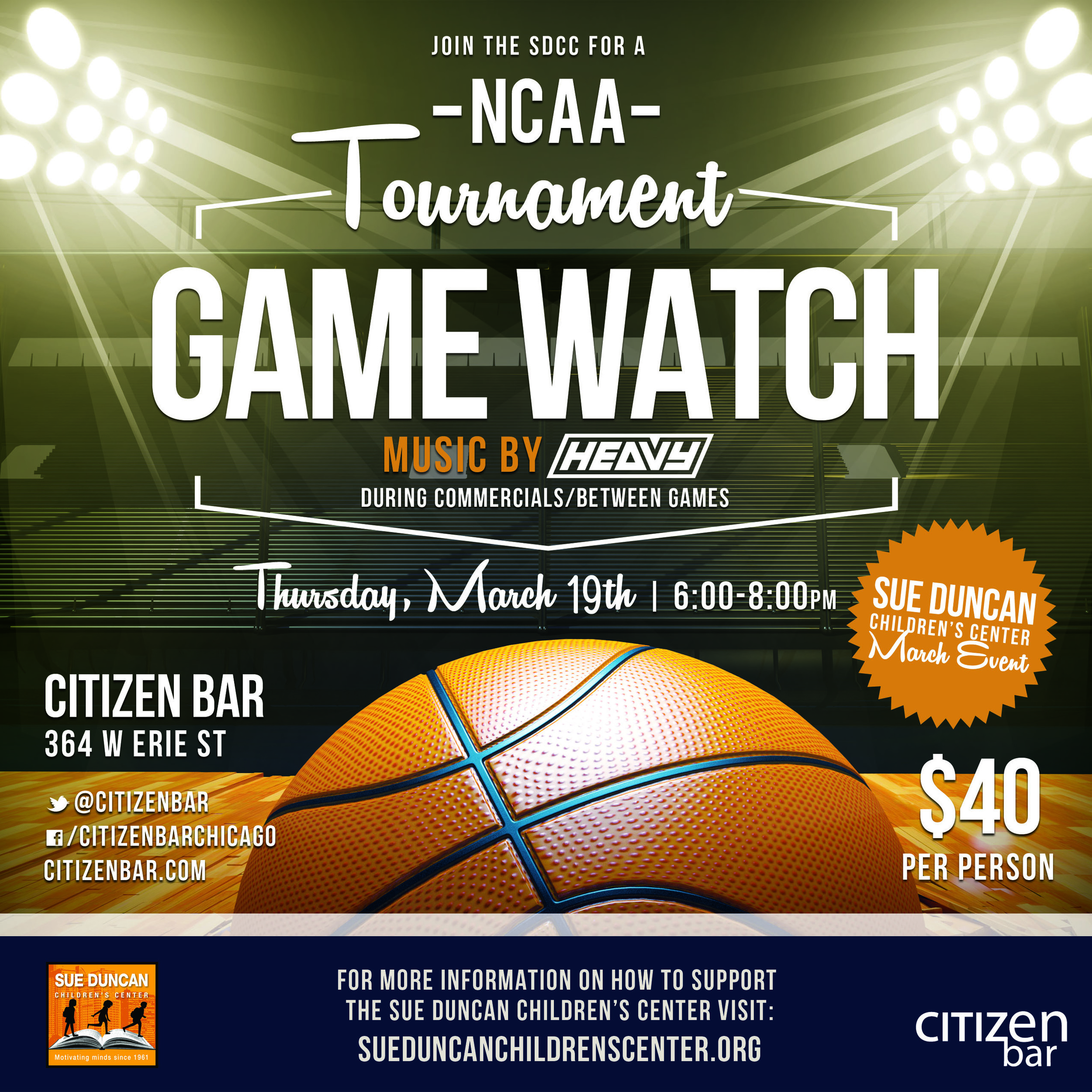 NCAA Tournament Basketball & Chairty
This event had a layer of Charity to it. Though, NCAA tourney games typically already bring larger crowds, we chose to work with the Sue Duncan Charity for this event. We work with them on a regular basis. They known to be social group so we added their crowd to our existing crowd, hired a DJ and created an excellent game watch atmosphere.